Cabin Bay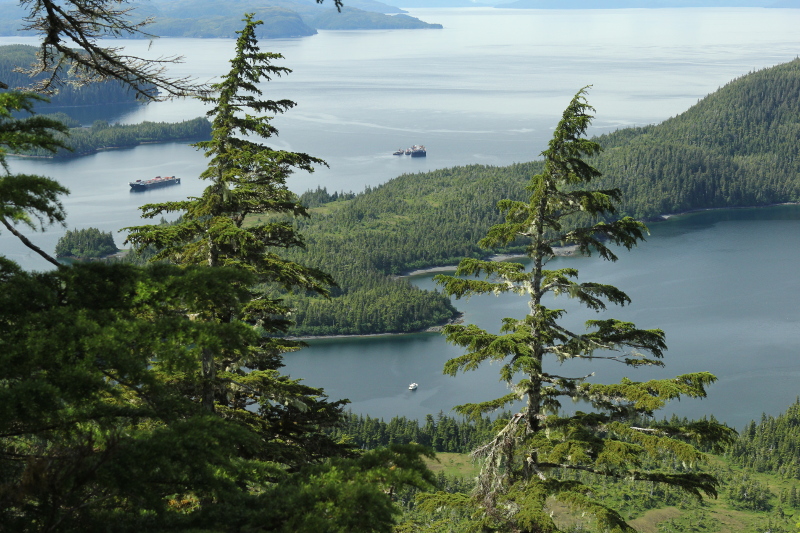 Cabin Bay, viewed from the high country to the east
(Teacup anchored at bottom center)
In years past I have explored much of Naked Island, an island group located in the middle of Prince William Sound. I've even camped overnight there a few times (there are no bears on Naked Island). Unitl recently I would anchor in Bass Harbor and climb the adjacent peak, where over the years a relay station was evolving.
But as time has passed the relay station has become much larger and more important, and can no longer be powered by solar and wind energy -- a rather loud propane-powered generator now runs 24-7, which spoils the camping experience. So I recently decided to anchor farther to the west, in a small, well-sheltered bay SE of Cabin Bay (I call this smaller bay Cabin Bay just for convenience). The views are spectacular: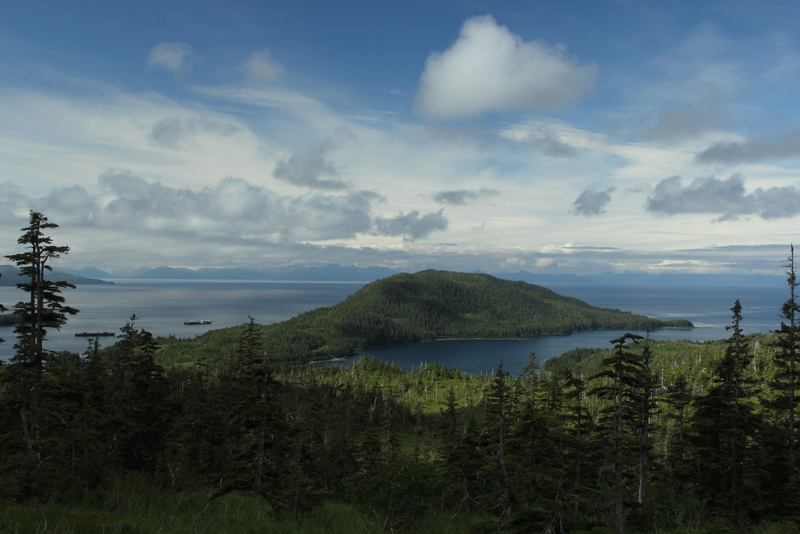 The new environment has easier hiking, in mountainous terrain east of the anchorage. A nice series of open meadows leads one to a saddle area between two peaks, perfect for camping. The meadows look like this: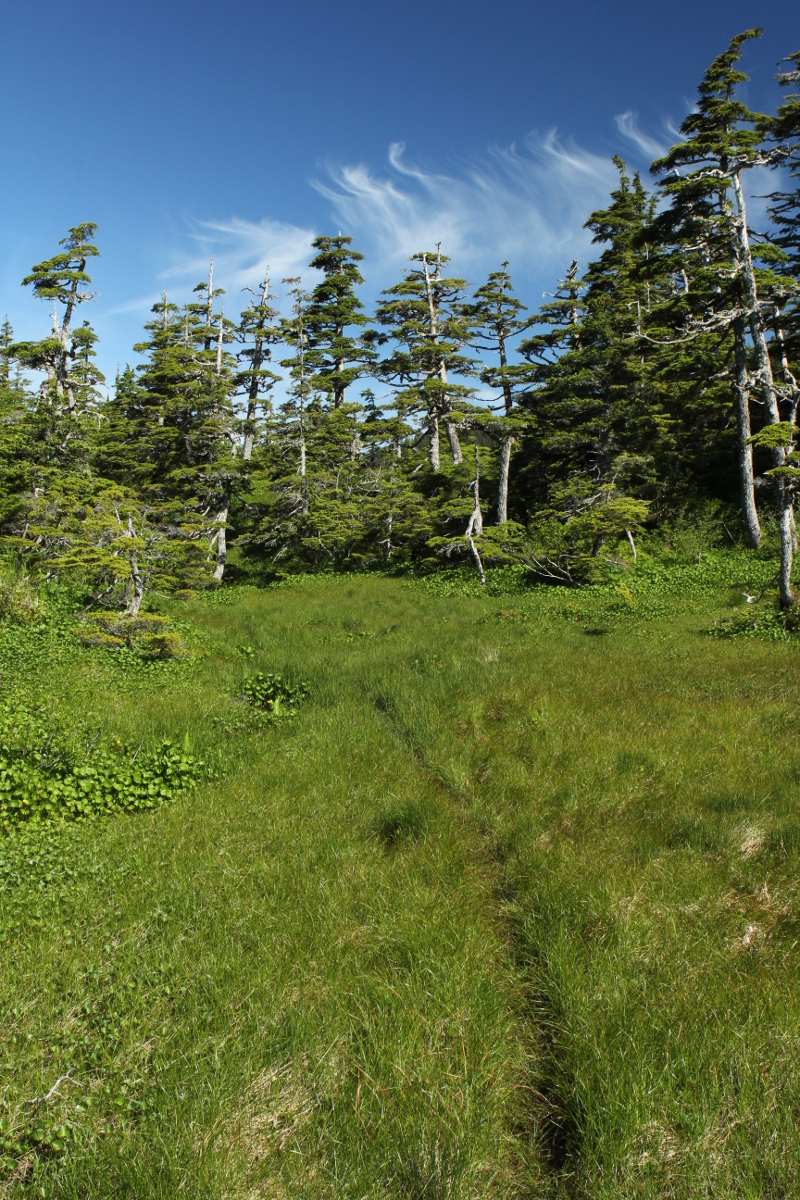 In an environment like that east of Cabin Bay, when you find a nice trail as shown above, you can be sure it was created by animals, not people -- few people visit a place like this, and fewer still get off their boats and walk the land.
Many of my readers will recognize the term "crowdsourcing" -- it means an informal consensus or resource created by loose networks of people engaged in similar activities. Well, as it happens, there are many completely new things in modern times, but what we call crowdsourcing has a number of traditional forms, and wilderness trails are a good example that often involves many species.
When I'm exploring trails in a new Alaska environment as I did this season, I think about the fact that one deer or bear might not choose the most efficient route across the terrain, but a trail that builds up over decades often represents the collective wisdom of many animals, in many seasons -- all one need do is locate the route that shows the most use.
Anyway. When I'm hiking through what looks like a dense thicket, but find an efficient way through that's obviously the result of many prior animal visitors, I say, "Hmm ... pretty smart creatures."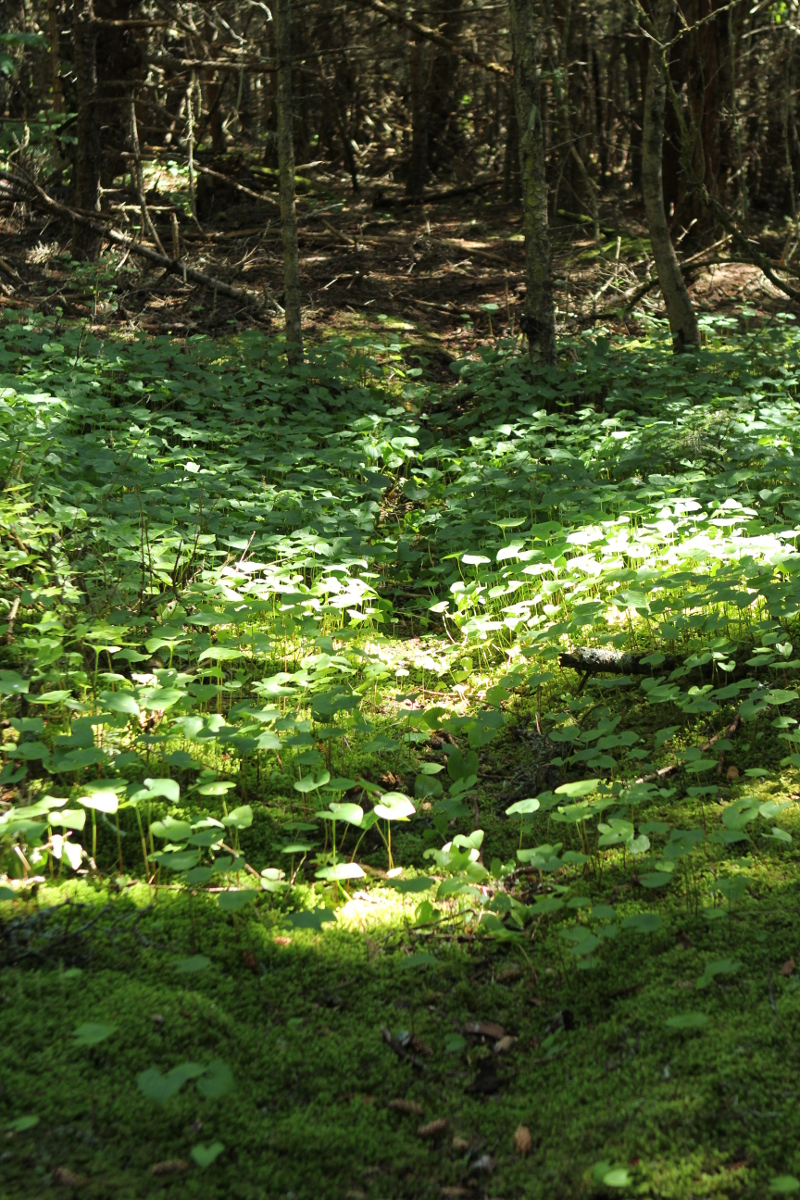 Following an animal trail