Naked Island / Cabin Bay
Naked Island is located more or less in the middle of Prince William Sound (PWS) and has some nice hikes. But more important, there are no bears, so camping is an option. Each season I try to hike up to a nice camping spot in a saddle near the highest elevation on the island: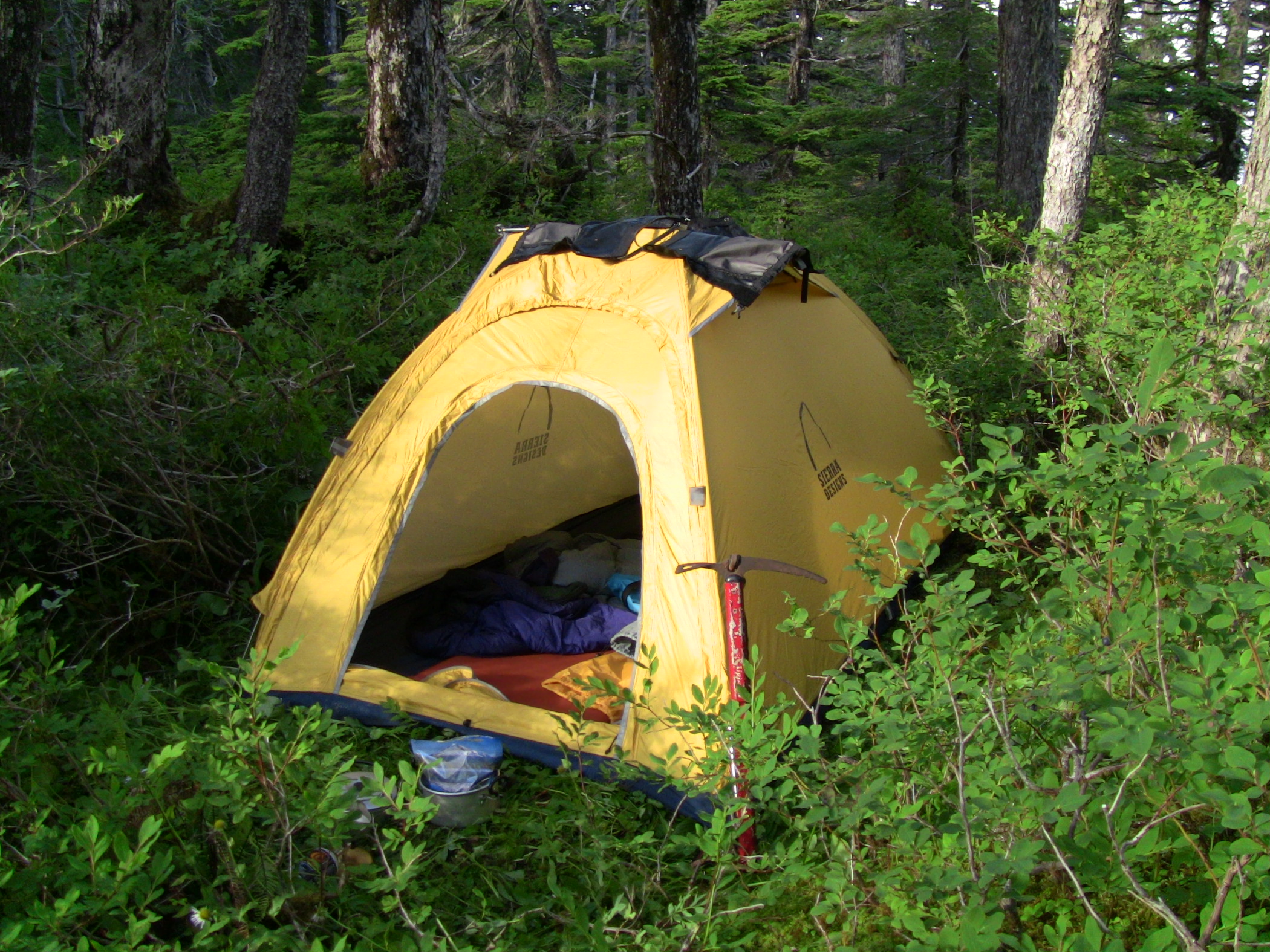 Cabin Bay camping spot (click for full size)
In the above image, that greenery around my tent is blueberry bushes, so when I arrive and set up camp, I take a break and eat blueberries. I don't feel like I'm cheating the local bears out of their natural food source, because there aren't any bears on the island.
I've been visiting Cabin Bay for several years now, and this season I scouted a new trail. My old trail (shown in red in the image below) is a rather difficult route that involves a long diversion south of a long, steep feature I call "The Wall" shown in the graphic below. This year, with the advantage of quadcopter aerial imagery, I found a more efficient trail (shown in blue) that takes me through a comparatively easy ascent located to the north of the wall.
Click here to view a photosphere of Naked Island / Cabin Bay and its environs.
Here's a vertical panorama created from three of the photosphere images, to show the trails I've scouted and some landscape features: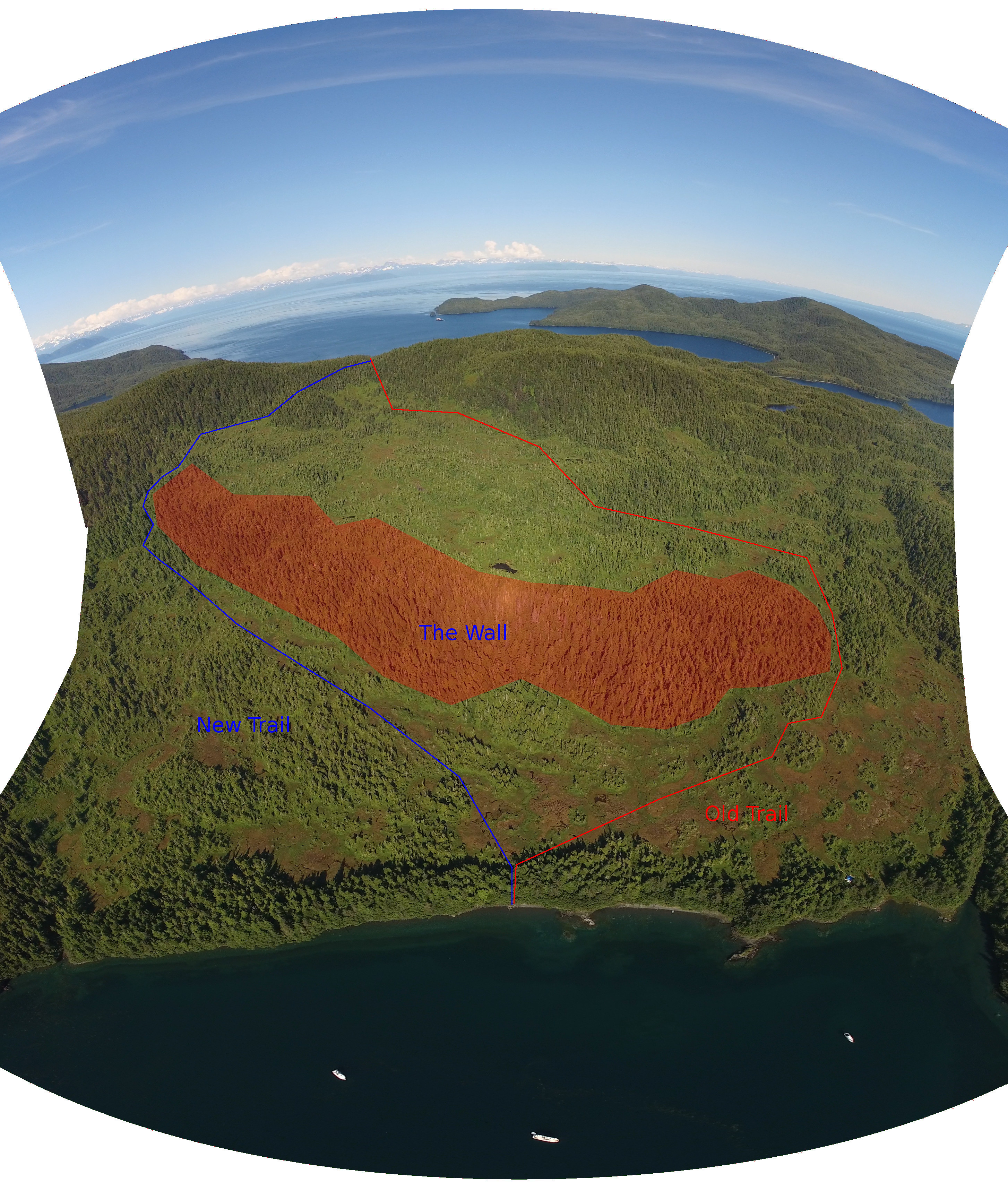 Cabin Bay landscape panorama (click for full size)
Quadcopter aerial imagery has many advantages, but it has one drawback — if the drone is positioned high enough, the resulting images tend to flatten the terrain and make a forbiddingly steep route seem less vertical. In the above image, the feature labeled "The Wall" is a lot more steep and tall than it seems in both the panorama above and in the full photosphere view..
The difference between the new and old trails may seem insignificant in the above view, but the northerly (left) trail, the new trail, is much easier to navigate than the old — there are some deep ravines along the old trail that must be traversed, that don't show up in the aerial imagery.
The primary advantage of quadcopter aerial imagery is in showing landscape features that aren't visible from the ground, like the traversable slot in the landscape at the north end of the wall, which, until I took these images, I didn't realize existed. In this case, my having scouted and blazed the new trail resulted directly from what I saw in the aerial imagery — I wouldn't have explored that part of the landscape without the practical guidance of these pictures.
One more thing. On a sunny summer day, visiting Cabin Bay is like visiting heaven — a heaven with blueberries.
Navigate this article set with the arrows and drop-down menus at the top and bottom of the pages.