Camping Out
I like living on my boat, but I'm a fan of camping so I try to schedule an overnight camping expedition, usually on an island without bears. This year I made my third tent-camp outing at Cabin Bay in the Naked Island group of Prince William Sound.
New Route
Compared to my earlier hiking routes on this island, this year I chose a different, more efficient route to the highest point on the island, a route shown here: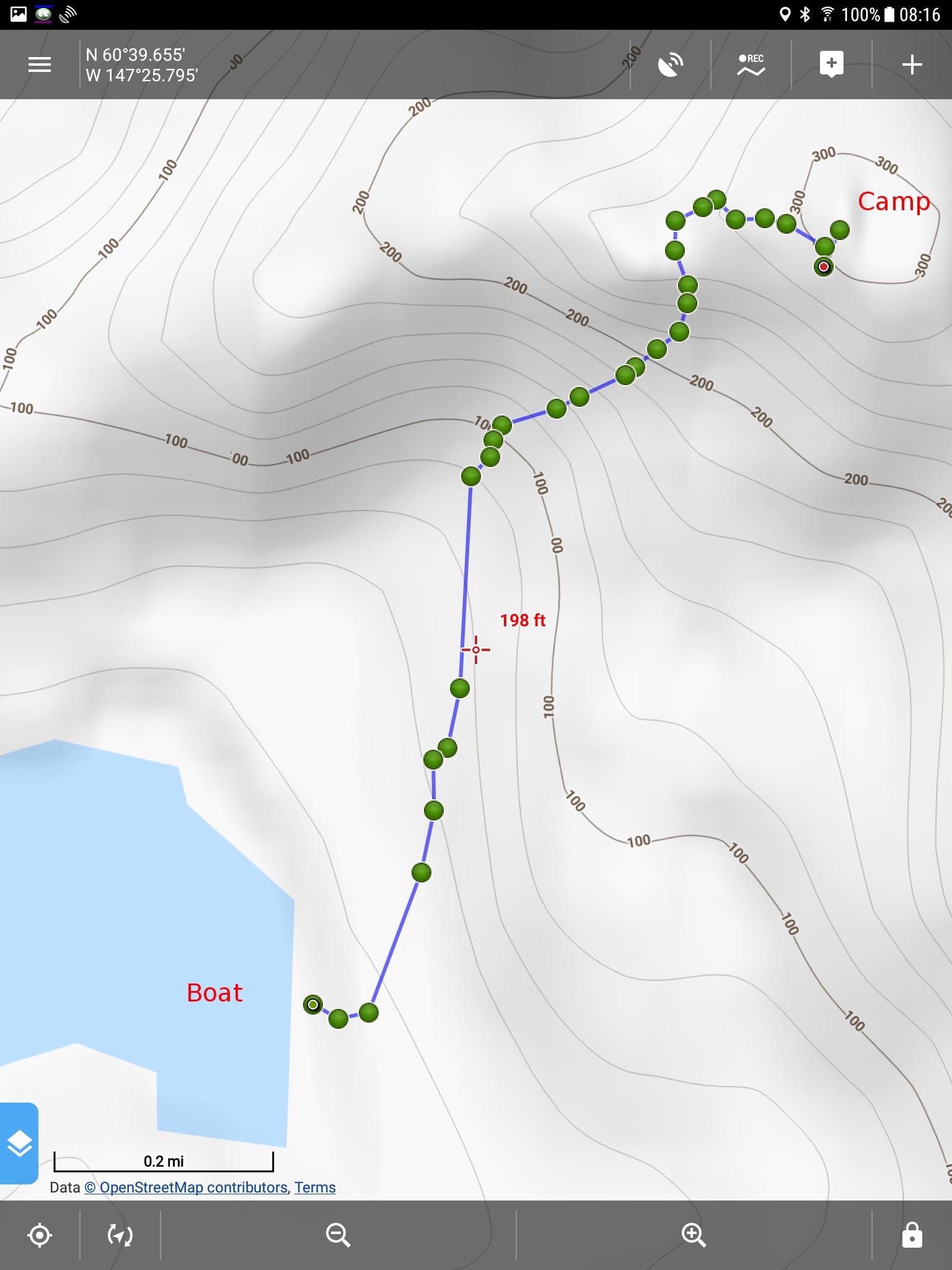 (The above image is a screen capture from my Android device, using the output of one of my recent mapping projects described here.)
Ironically, even though the new route is steeper and moves through more difficult terrain, overall the effort is less because the route is much shorter. Also, it turns out there's a big grassy meadow near the island's highest point, perfect for camping. Here are some pictures: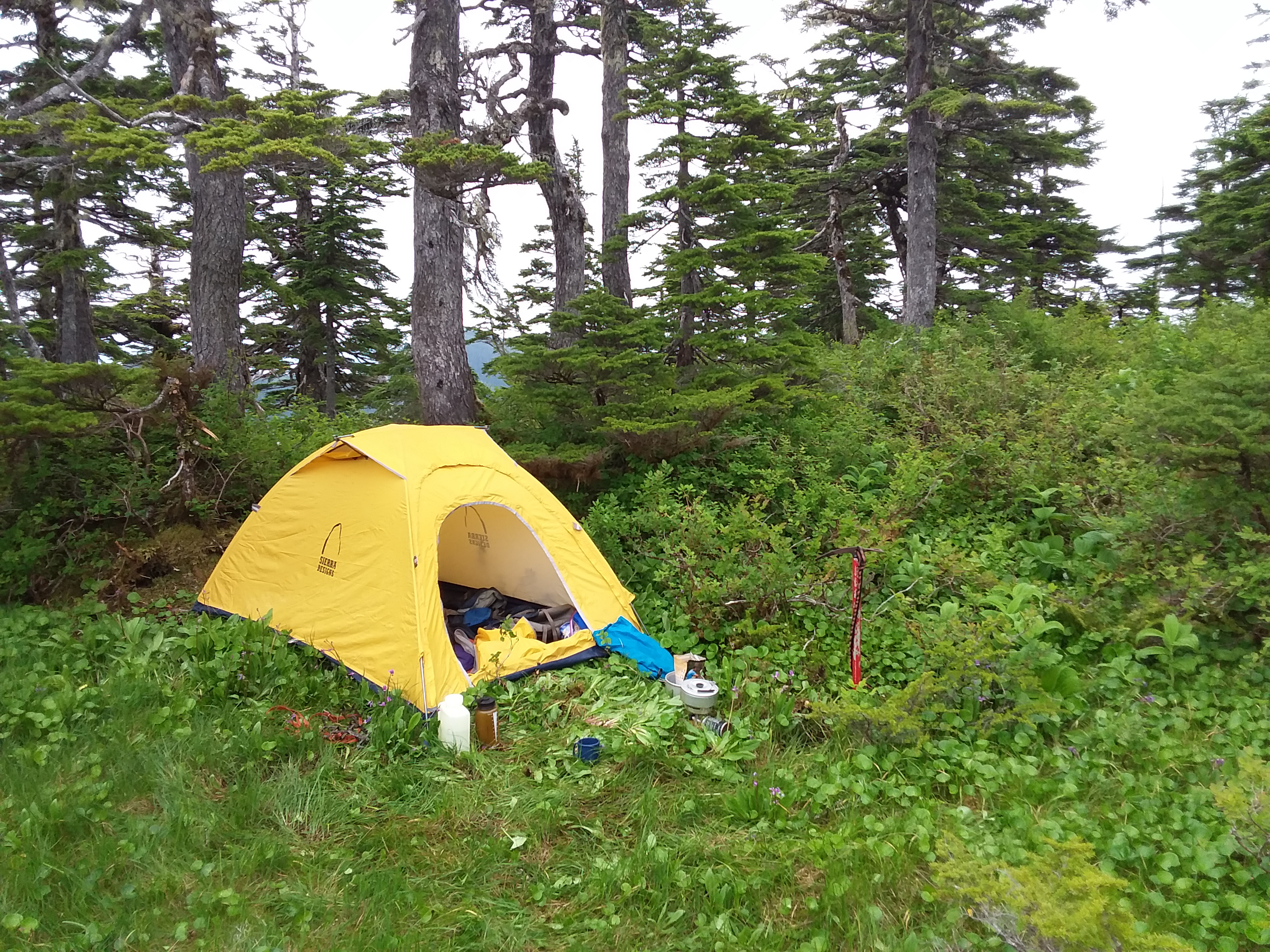 The campsite I chose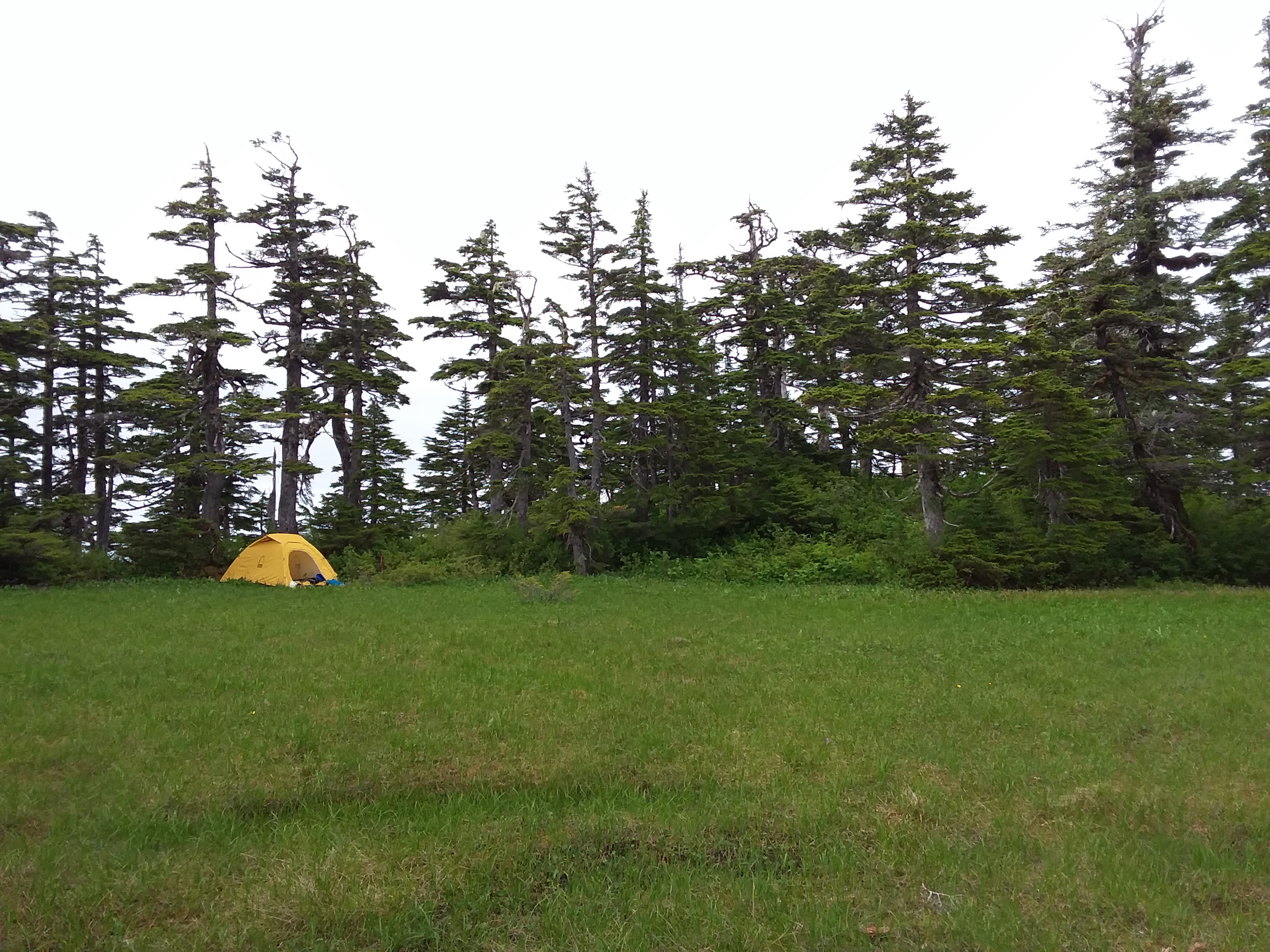 The grassy meadow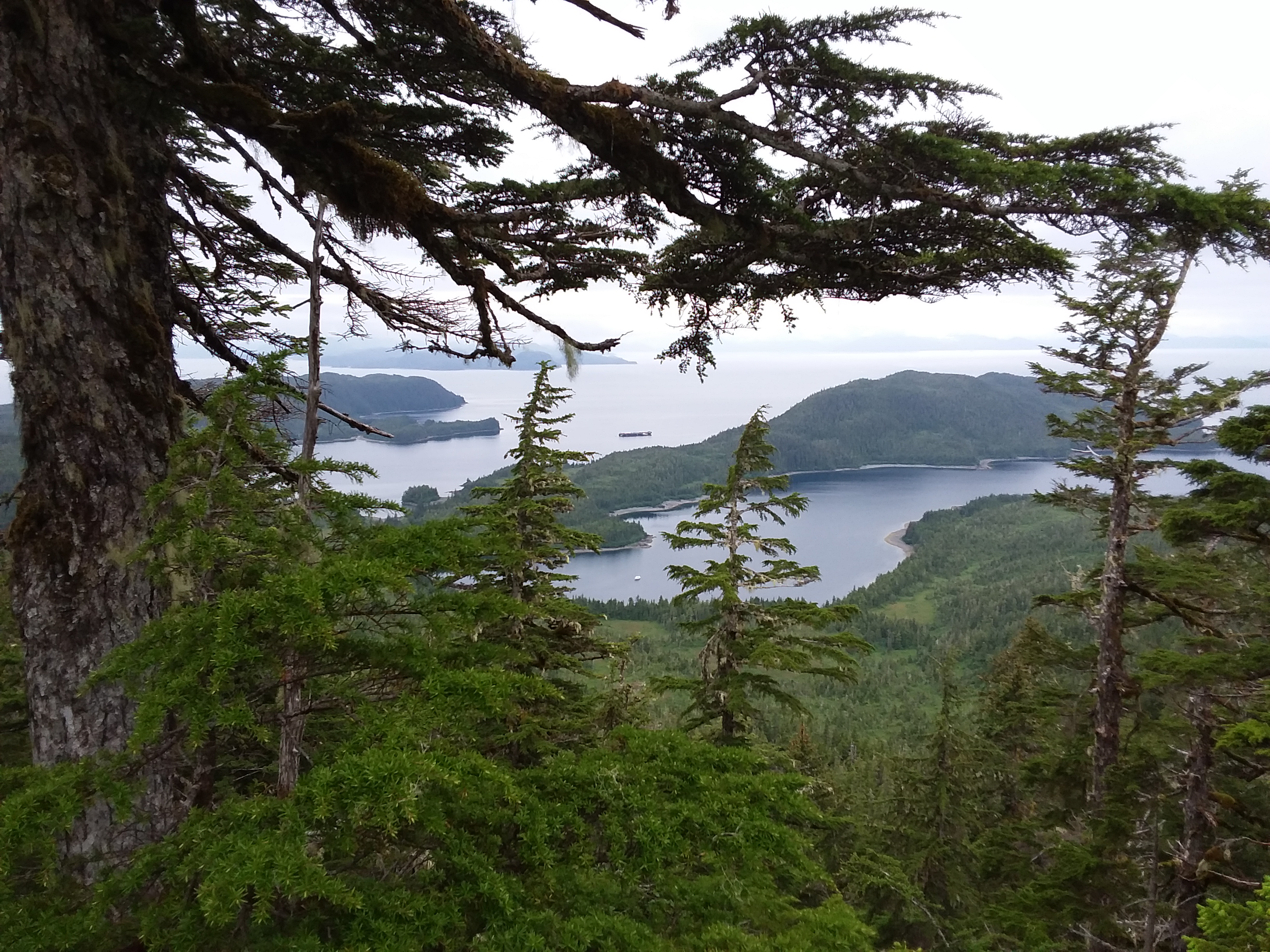 A view of my boat (lower center) from the campsite
One of the perks of a camping trip in Prince William Sound is the fact that one can sustain oneself on blueberries, which grow everywhere. But this year, because of a particularly cold spring, there were no blueberries during the months I visited (i.e. May through the first week of August), so no entracurricular treats. It was a nice outing anyway.
Photospheres
Be sure to see my drone-acquired photospheres of this island, starting with this example.
Navigate this article set with the arrows and drop-down menus at the top and bottom of the pages.